Day 7
Well---todays report wont take long---321 miles in a steady rain. It was about 70° and made for pleasant riding and we had no problems, and I stayed as dry as a bone. Kevin was so soaked-----dang I wish it hadn't rained on this ride as Kevin was wearing a waterproof Belstaff riding outfit I sold him.
About 20 miles from Potosi, Missouri it quit raining and we rode the rest of the way rain free. It was about 2 hours before dark so we all set up our tents and relaxed. I had just bought a new Eureka Backcountry 2 tent and was anxious to try it out. It sleeps two--but for me it is always one and my gear.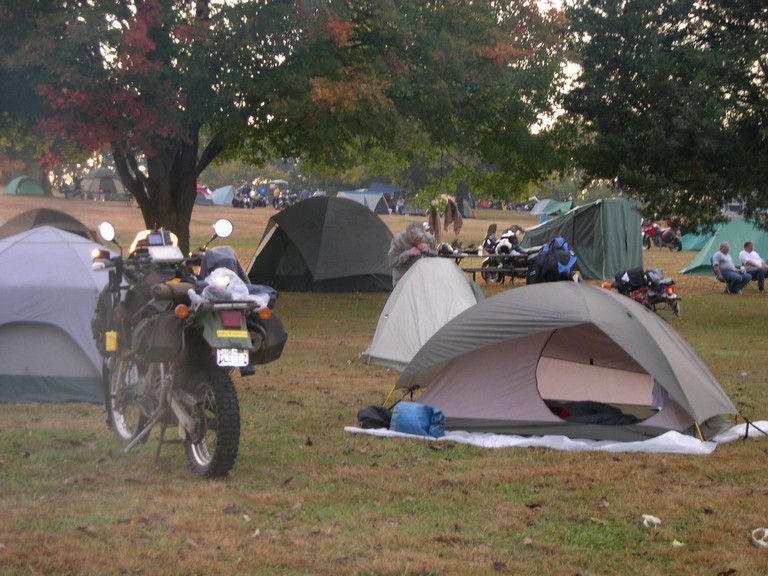 Looky here--Jay Grafton on is BMWF650 was all cozy and comfy already and realxing with a book.
The rally provided the firewood and after nightfall there were a dozen chairs around this campfire having a great time. This rally is our favorite---such a nice club and they don't care what kind of bike you ride. There are always about 600 riders show up for this and almost all of them camp. It's so neat to check out all of the bikes--there is always a bunch of adventure riders here also---last year I saw my first KTM 950 here---I may have one of those someday. Look at the sun going down beside that tree--Awesome !!!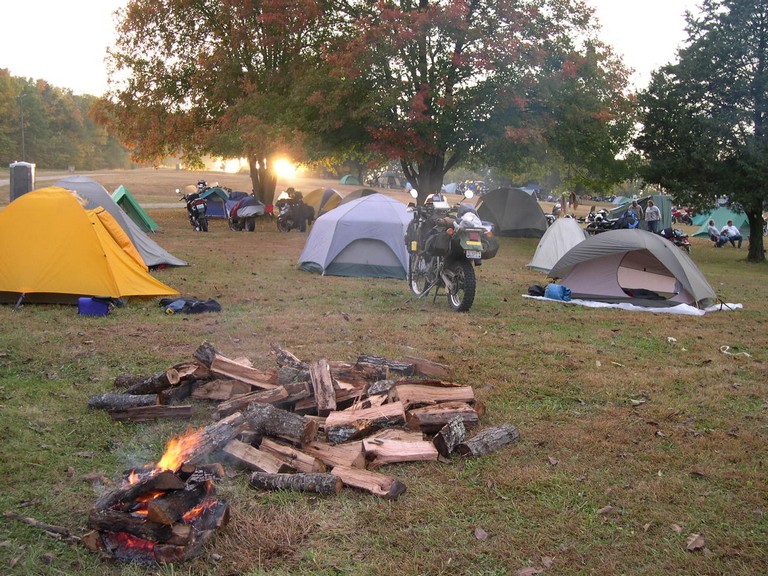 Day 8 Some great riding on the backroads of Missouri.
Back My Homepage