Ride Epiloque--and Awards
It was a great ride and I'm glad everyone made it back home safely. According to my GPS tracklogs I had ridden 2,206 miles of backroads over the 9 days.
You can see our bikes made it fine throughout the trip--but if it had been wet in some places (especially Mississippi) we might have wished to have been 18 years old again on XR250's. The toughest section in these 3 states was Warloop rd. in Arkansas. I heard all about it and we decided to ride it knowing the rocks were horrible and there were bottomless mudholes that never dried up. It was pouring down rain when we got to Warloop road---and as trail leader I thought it best for us not to take our big overloaded bikes thru there. Now I guess I've got to go back. One guy e-mailed me and asked if he could ride this ride 2-up on a 1000 V-strom---I advised against it.
There were some great moments and great riders--I think some awards are deserved.
Rube Goldberg----McGyver Award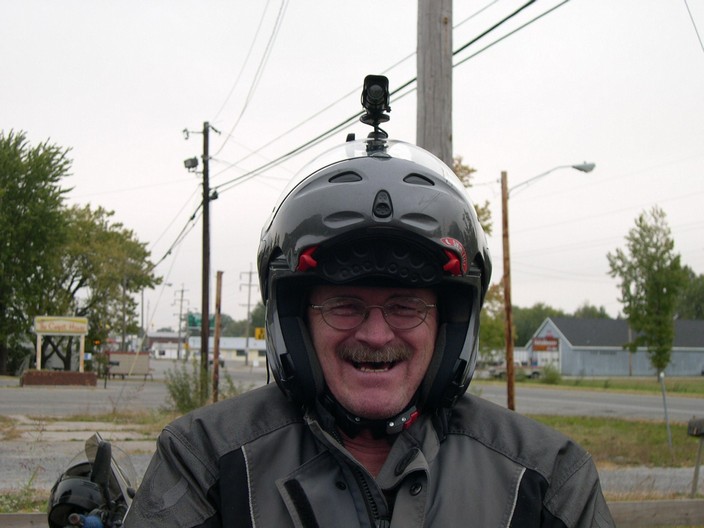 Now there is a happy face---Kevin Sweet could fix or fabricate anything with only a quick visit to Wal-Mart !!
Humanitarian Award--and Best Make-Up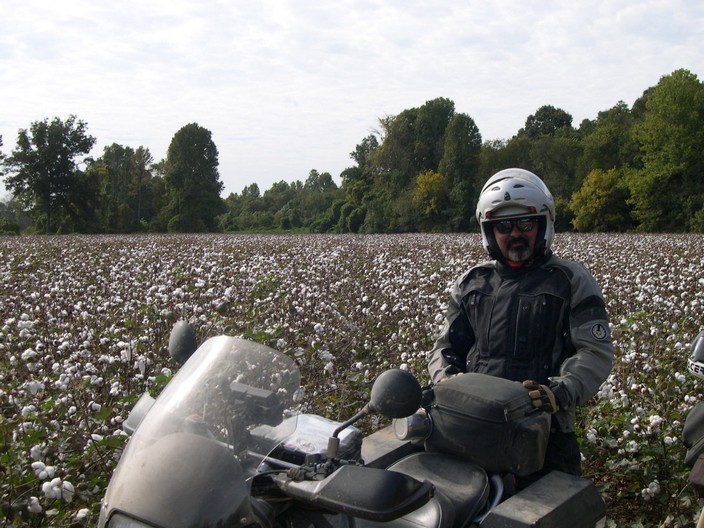 It was so nice of Jay to Fetch Kevin a new tire while we were out enjoying the Trans-Am trail.
Riding Excellence Award


Rodney King----For riding 74 mph in deep gravel on a very "Big Dog"
Also a 2nd award for saving a 74 mph tank slapper in deep gravel !!
Tough Guy Award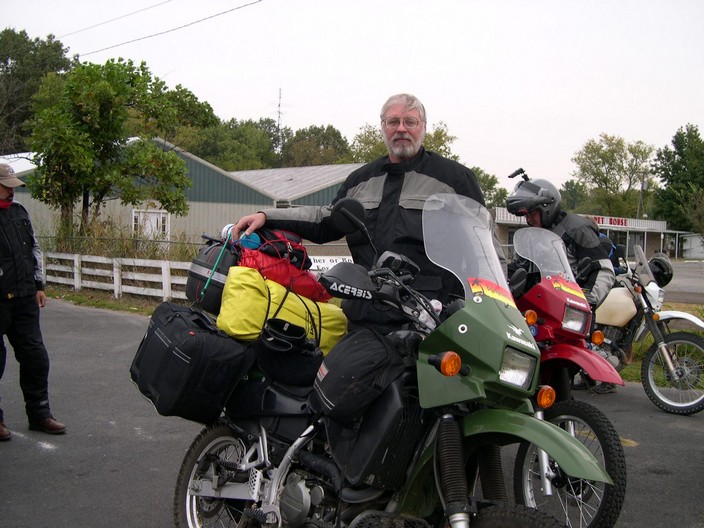 Actually Larry Taylor was just a pussy cat of a nice guy. I know me and everybody else had something to complain about on this ride--but not Larry----he was a happy camper the whole trip and was a great guy to be around--and a superb rider.
Eating the most dust without puking award !!
Honorable 2nd place farting award.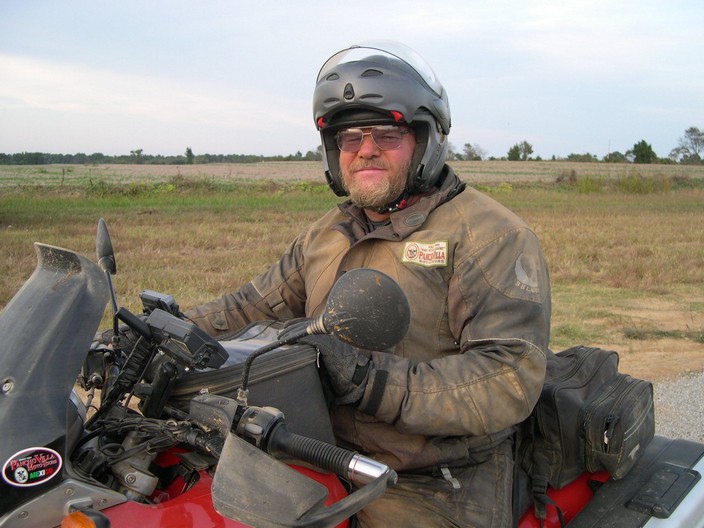 John Simmons
I was disappointed in his 2nd place finish after all the bragging he did !!! Well better luck next time John.
Athlete Award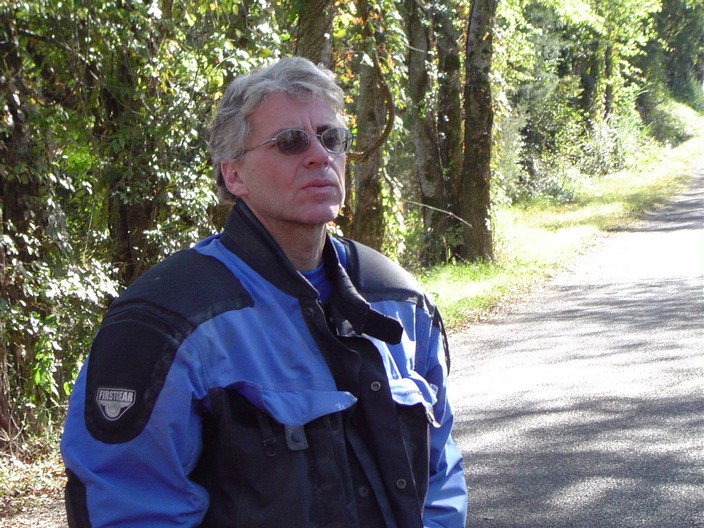 Joe Hart--Marseilles, Illinois
Joe was always off jogging every morning before we took off, which meant he had to get up very early. I laughed so hard it hurt when John lit out after him one morning---he didn't get past the end of the motel parking lot---gagging and choking !!!
1st Place farting--of course
Best Crash caught on camera and video !!!!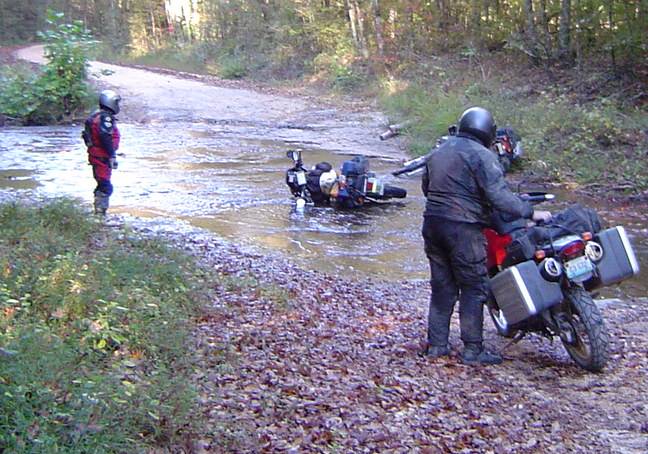 Mark Sampson
We probably had a total of about 10 little crashes like this, but nobody got hurt. Kevin had a really badly bruised ankle and foot that really looked nasty and was all the colors of the rainbow-----something about a fight with his side stand in the motel parking lot.
What bike would I take on this ride again you ask ??
I'd like to have a semi follow me with a KTM400EXC, KTM 950 Adventure, BMW 1150GS, KLR650 and a Hodaka Super Rat--------with radio communication to bring me the bike of my choice at my slightest whim !!!
But out of my stable of 1150GS, DRZ400S and KLR--I would take the KLR again for these 3 states---and leave the tent and sleeping bag at home. Now when I do the Western portion--it will be on my DRZ400S.
If my KLR had been broken down--I think I first thought I would have taken the 1150GS---but after riding it-I would have been much better off on the DRZ---but no camping gear could be hauled on it.