Day 10 February 18th, 2004
We rode to Big Bend National Park this day and it was nice a place with on road and offroad riding---and lots of mountains. The ride from Presidio to the park (about 50 miles) was actually better than the park. 50 miles of curvy mountain switchbacks with some 15% grades.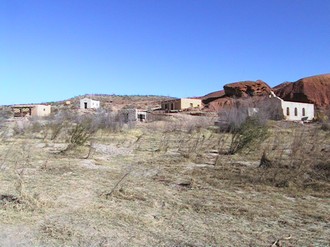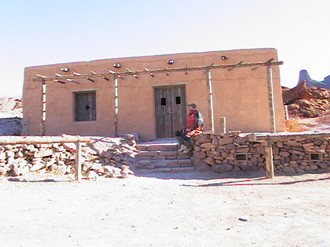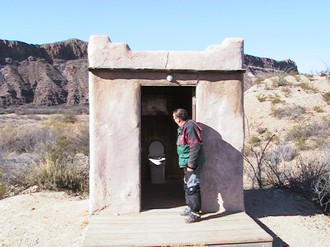 The above 4 pictures were actually a movie set as the sign said for the the movie "Contrabando"---never heard of it ??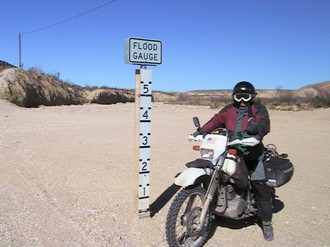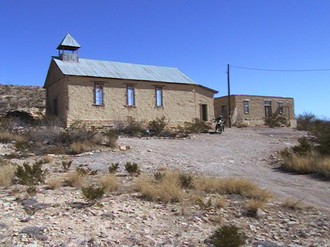 Kenny riding probably where he wasn't supposed to be---and the historic ghost town of Terlingua, Texas.
There was much more to see than these few pictures--I want to read about this old historic town.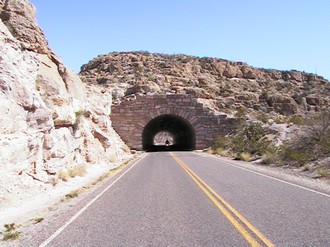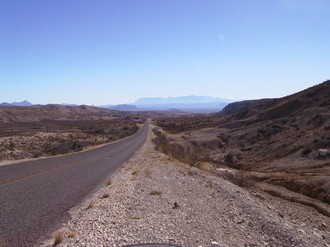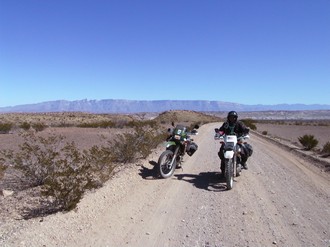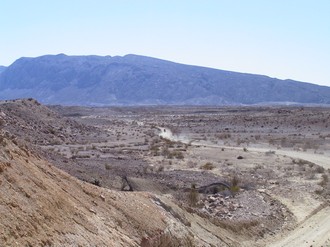 There is a bazillion dirt roads all in the park---one that runs right along the Rio Grand river and is an all day ride.
Me and Kenny didn't check out the whole park by no means--thought we would save it for another snowy, icy, cold day in Southern, Illinois.
My wife ask me to take her there in May when she gets off work for the summer and tool around in the jeep. No-way, it would be way to hot and that's when all the groves of tourists would show up---as they all seem bent on being very hot and miserable. I'm sure it would be over a hundered degrees down here in May.
This really is a great place to hole up in mid winter !!!
Back To my Homepage